Your Door to A New Beginning
The Leighton House, Van Gogh House, Homer House, and Degas House Assisted Living Inns are designed for guests who desire some help to make daily life easier. Care plans are individualized for the needs of each guest. The philosophy is to allow people to continue to have private space, but also to enjoy life within a close-knit community where they can enjoy daily interactions and activities with family and friends.
ASSISTED LIVING AMENITIES
Inclusive:
Assistance with activities of daily living
Medication management
Fresh, home-cooked meals, including dessert cart
Housekeeping including laundry, linen service, and room cleaning
Fully-furnished rooms or personal furniture welcomed
Call-light system
Cable and Wi-Fi
All utilities (excluding phone service)
Alarmed exits including security camera system
Symphony safe measures including disinfections with electrostatic misters, air purifiers, check-in kiosk with built-in thermometer checks, and mandated PPE.
Amenities:
Daily entertainment and activities
Hair salon (attractive prices)
Movie theater including popcorn
Access to Skilled Nursing and Rehabilitation including physician services
Wellness programs provided by licensed therapists
Enclosed patios with sculptures and water fountain features
Penny Lane for art strolls, relaxation, entertainment, and quaint visits
Choo Chews for snacks, gifts, personal items, and ice cream sundaes (nothing over a dollar)
Religious services
Spacious and bright community dining rooms
Private family dining rooms
Outdoor walking paths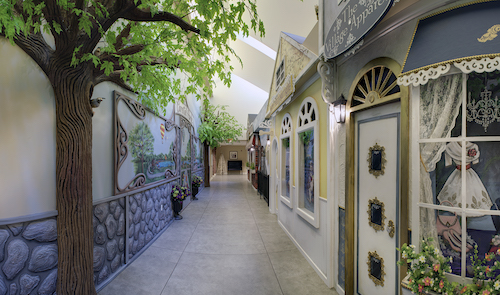 FLOOR PLANS
Each suites at Symphony Linden is furnished to reflect the comforts of home. Essentials such as a refrigerator, microwave and private full bath are included in every suites. Housekeeping, linens, recreation and requested care are all at hand. Guests have the option of dining together in our cozy dining room overlooking a private courtyard or dining in the privacy of their own room.
Coral Bell
321 square feet
Features:
• Private full bathroom with storage
• Kitchenette
• Large closet
• Window seat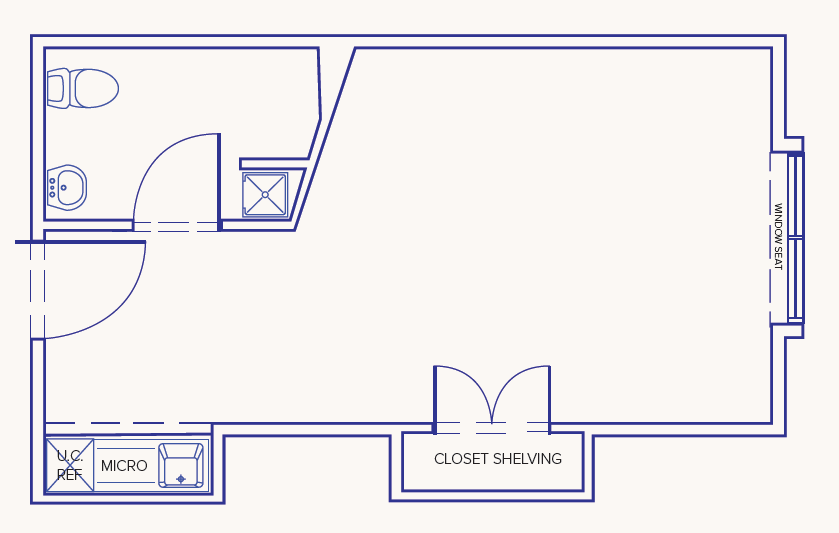 Buttercup
230 square feet
Features:
• Private full bathroom with storage
• Kitchenette
• Closet with shelving
• Window seat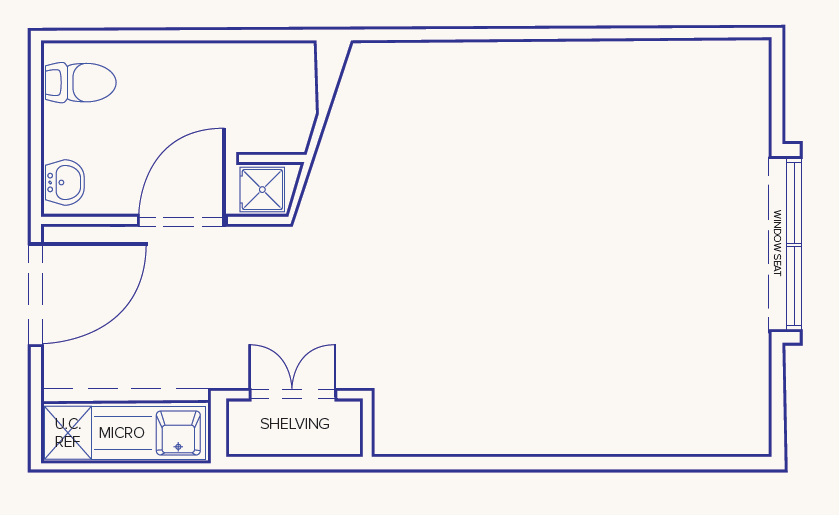 Geranium
555 square feet
Features:
• Private full bathroom
• Kitchenette with table and chairs
• Pantry
• Separate living space with couch*
• Large closet with shelving
• Windows with mulitple exposures
• Patio Access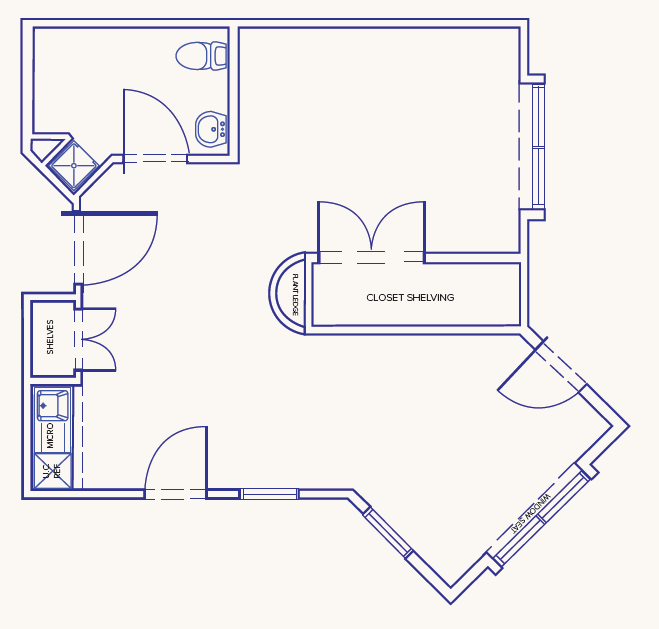 Fox Glove
528 square feet
Features:
• Private full bathroom with storage
• Kitchenette with table and chairs*
• Separate living space
• Desk/workspace area with chair
• 2 TV hookups
• Walk-in Closet with shelving
• Windows with mulitple exposures
• Patio Access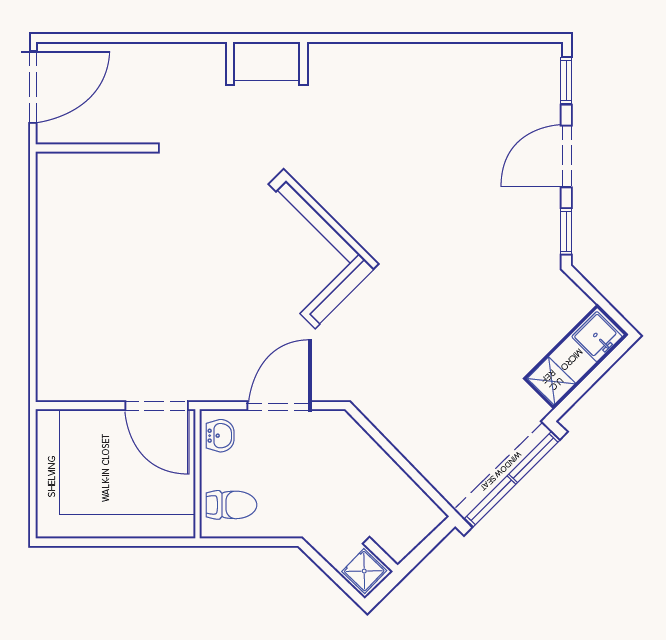 Hosta
620 square feet
Features:
• Companion room
• Full bathroom
• Kitchenette with table and chairs
• 2 closets with shelving
• Privacy wall
• 2 windows seats